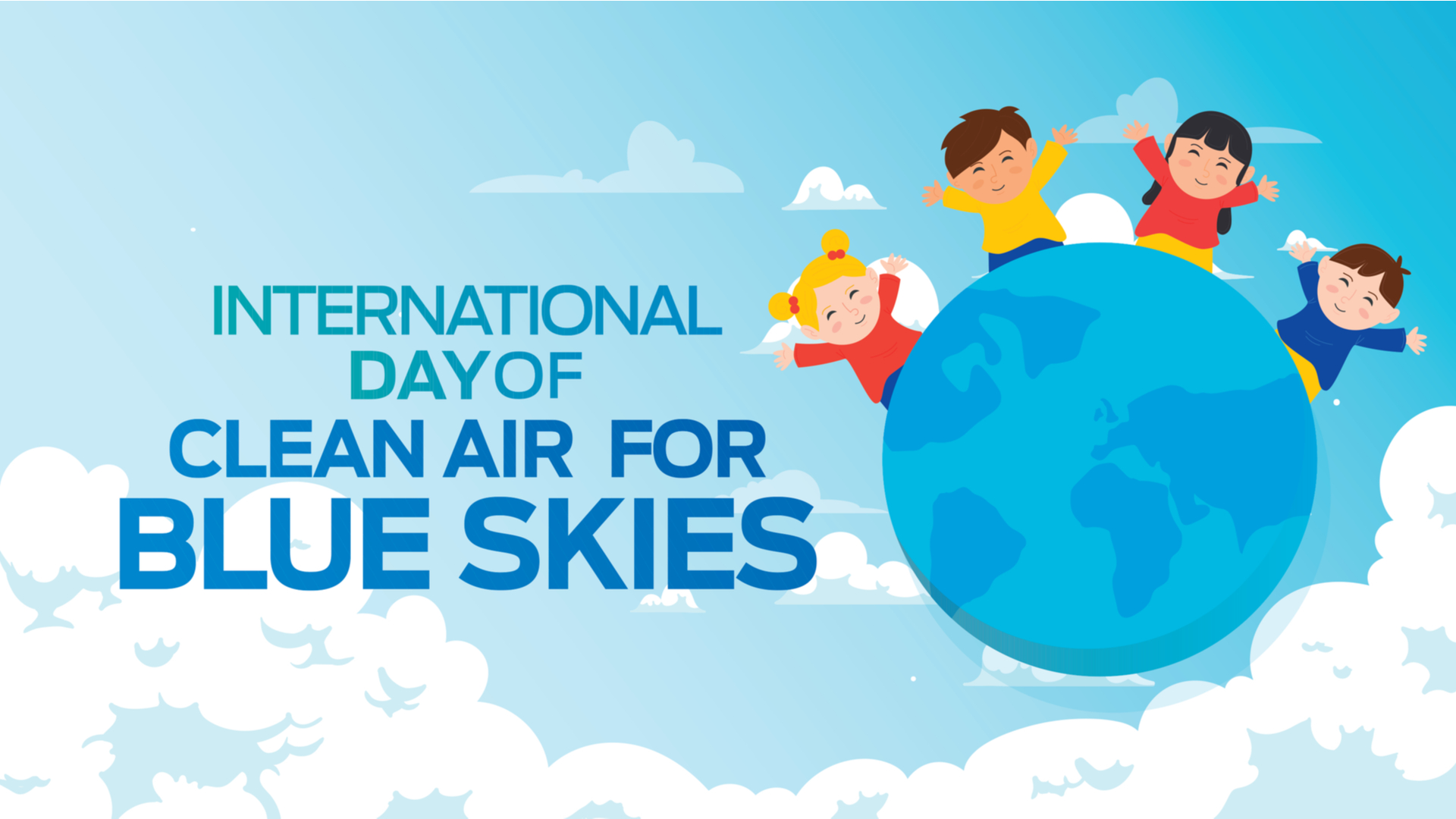 Air pollution is a serious problem that affects the lives of millions of people around the world. It causes diseases and is connected to developmental problems with children and may be connected to mental health issues.
Clean Air Day was created as the largest air pollution campaign in the UK. Many other countries also have their own form of Clean Air Day. It's a huge campaign involving hundreds of events for people to participate in. It takes place annually on the third Thursday of June, meaning it'll happen on the 18th of June in 2020.
Background
The UK Clean Air Day is a coordinated effort by Global Action Plan who work together with over 200 organizations including local authorities, NHS trusts, health charities, colleges, universities, and even the UK government.
The day itself brings everyone together to learn more about air pollution and what causes it; how it affects health; and what we can do to reduce air pollution. It encourages people to do something different to reduce air pollution even if it's just one thing one day out of the year.
It's up to individuals to make the right choices and have their voices heard to tackle air pollution. We can all do something about it; from driving less, to using energy-efficient electric cars, to reducing fuel use at home. If we all take one or two steps to cleaner air, it's amazing what a difference it could make.
How to Get Involved
Clean Air Day gives people the ideal chance to do something a bit different. Leave the car at home and walk to work. There are plenty of ways that people can make the air they – and everyone else – breathes a little bit cleaner and fresher. Even a minor change adds up when enough people get involved and commit to it.
Plenty of different events take place all over the country during Clean Air Day. The events are generally aimed at building awareness and come in all different varieties. Check the Clean Air Day website to find out what is happening near you. If there isn't an event scheduled near you, then why not take the initiative and arrange your own? The website has lots of free resources for you to create an event and bring people together.
Why not take a walk and see what nature has to offer? See the planet that you are fighting to protect by participating in Clean Air Day.
Even if all you can do is one little thing, why not;
Walk or cycle to work – or take the bus/train. Even if you use public transport that's one less car on the road.
Take the kids to school without the car; walk or cycle with the kids or organize a walking bus for kids in the community.
Be more proactive by writing to politicians and decision-makers about the dangers of air pollution and why they should care.
Close off your street so no one can drive down it; have a street party instead and encourage everyone to get involved.
Do a bit of research on air pollution and how to prevent it.
Summary
Clean Air Day is a day when everyone gets together to learn about air pollution and takes steps to reduce it. Whether you walk to work or take a bus, participate in a local event, or just take a walk and remind yourself of the world we're all fighting to protect, Clean Air Day is the perfect chance to do something nice for Mother Nature.