How Much Does an Air Conditioner Cost?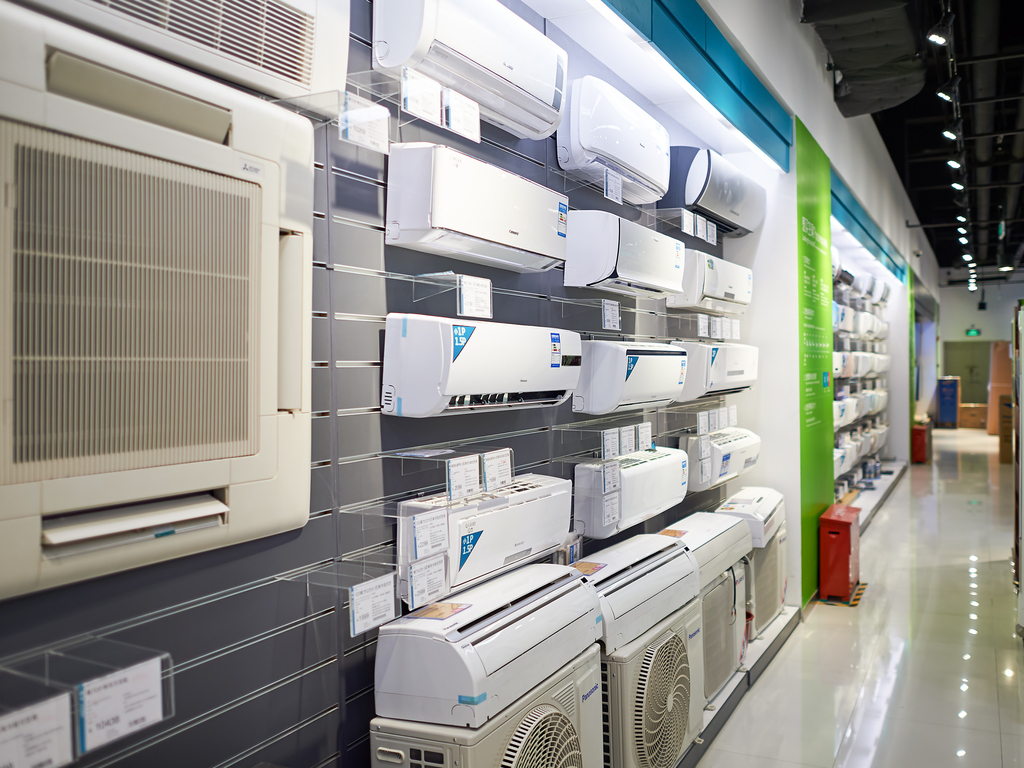 Sunday 26 July 2020
The right air conditioner for your needs will depend on the size of your home or apartment. In this article, we will cover the types of air conditioners, and how much they cost, so you can choose the right one for your needs.
When you are shopping for a new unit, it is essential to consider all these factors to keep you fresh without skyrocketing your electricity bill.
Portable Air Conditioning Units (Price Range: £200 – £800)
Popular for single-room cooling
Portable air conditioners are quite popular these days, especially in smaller houses or apartments. These units are relatively cheap, simple to use, and they cool down a room quickly and efficiently.
The best part about a portable unit is there is no need to mount it to a wall. These units and mobile and can be wheeled around as easily as a vacuum cleaner.
The typical capacity for a portable unit ranges from 5,000 BTU to 15,000 BTU. To add some perspective, a 10,000 BTU unit can adequately cool a 500 square foot space.
They only downside is that you will also need to move the ventilation pipe along with the unit.
Window Units (Price Range: £500 – £1000)
The 'Through-The-Wall' Style
Window units are quite popular world-wide since they fit in the window and do not take up much space. Since the rear of the unit is outside, there is no need for an awkward air tube.
If you plan on putting one of these units in a wall, the wall must be less than 9" in thickness, and the thicker the wall, the less energy efficient a wall unit becomes.
Some window units offer heat as well as cooling and most come with a handy remote control.
Wall-Mounted Units (Price Range: £350 – £3000)
Great for older buildings
Wall-mounted units are all the rage in Asia and are the perfect solutions for small spaces or older buildings.
This type of AC hangs on the wall from strong supporters and require two air pipes to be installed in the wall (it is best to consult a professional). These pipes will release the hot air into the outdoors.
It is possible to find these units with optional heaters, but they will typically be more expensive than the window units.
Central Air Conditioners (Price Range: £2000-£8000)
The American Home Solution
More than 50% of households in the US utilize central air units. This unit requires a system of pipes to be installed around the home to pipe in hot or cold air to each individual room.
While this is one of the most expensive options, it can be the most straightforward and most efficient to operate.
Central air units use a combination of outdoor and indoor air to cool large spaces quickly and evenly. This complicated option requires an outdoor central AC shell that can take up a lot of space (hence why they are uncommon in Europe).
Conclusion
Whether you are looking to cool the whole house or a single room, choosing the best air conditioner for your home and budget has never been easier. With diverse options, you are sure to find the perfect unit for your living situation.